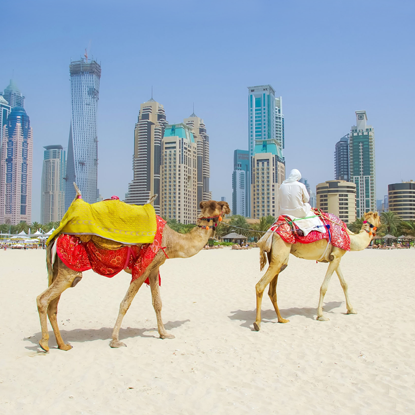 The Experience
It is our priority to make sure your child enjoys a smooth and stress-free flight. You can rest assured that we will take care of your child From check in until your child is met on arrival.
If your child is traveling alone and requires special attention or has special needs, Jubba Airways can provide an escort at a charge. The request for an escort must be made at least seven days prior to the travel date. Age definitions are as follows:
Unaccompanied Minors are children above 5 years and under 12 years of age and traveling alone.
Young Passengers are children between the age of 12 and 15 years and traveling alone, whose parents/guardians have specifically requested Jubba Airways for unaccompanied minors service for their wards.
You can pre-book seats, children's meals or any other special meal. Just inform our Reservations. They will be pleased to make the necessary arrangements.
For young passengers traveling alone, we have separate check-in facilities with dedicated Jubba Airways staff to take them to the aircraft. The parents/guardians must present themselves for check-in at least two hours prior to departure. On arrival, Jubba Airways staff will meet young passengers traveling alone at the aircraft door and help them through formalities before handing them over to the person receiving them.
Jubba Airways has developed a range of onboard facilities and amenities that you can make help your group prepare for departure. Whether your group's on a tourist trip, business trip, traveling for Haj or Umrah, we'll help you make it a journey to remember - for the right reasons.
The family traveling experience with Jubba Airways begins the moment you contact us to make a reservation. Right From the start, every aspect of your travel arrangements will be handled professionally. Whether you choose to pre-book seats, require a bassinet, children's meals or any other special service, just let us know and we will make the necessary arrangements. Jubba Airways toilets are also fitted with infant changing tables for your convenience.
To make your flight's comfortable as possible we've equipped every Jubba Airways plane with:
Reclining Seats
Ample Leg Room and Footrestss
Pillows and Blankets
Large Over-head Storage Lockers
Jubba Catering offers a selection of special meals to suit your dietary and religious needs. Please see our in-flight meals page for more information.